CHAMPAGNE BAR IN THE TREES
REOPENING OF THE PERCHING BAR SINCE JUNE 13th 2020
Take your champagne experience to the next level. Enjoy the most breathtaking views while you sip a glass of champagne in a very stylish treehouse built on an majestic oak tree.
Imagined by the architect Germain Morisseau, this unusual place eco-responsable is the first establishment open to the public in the trees. It can receive until 85 persons.
For going inside, you need to take several suspended bridges very safe, worthy of the adventures of the famous Indiana Jones.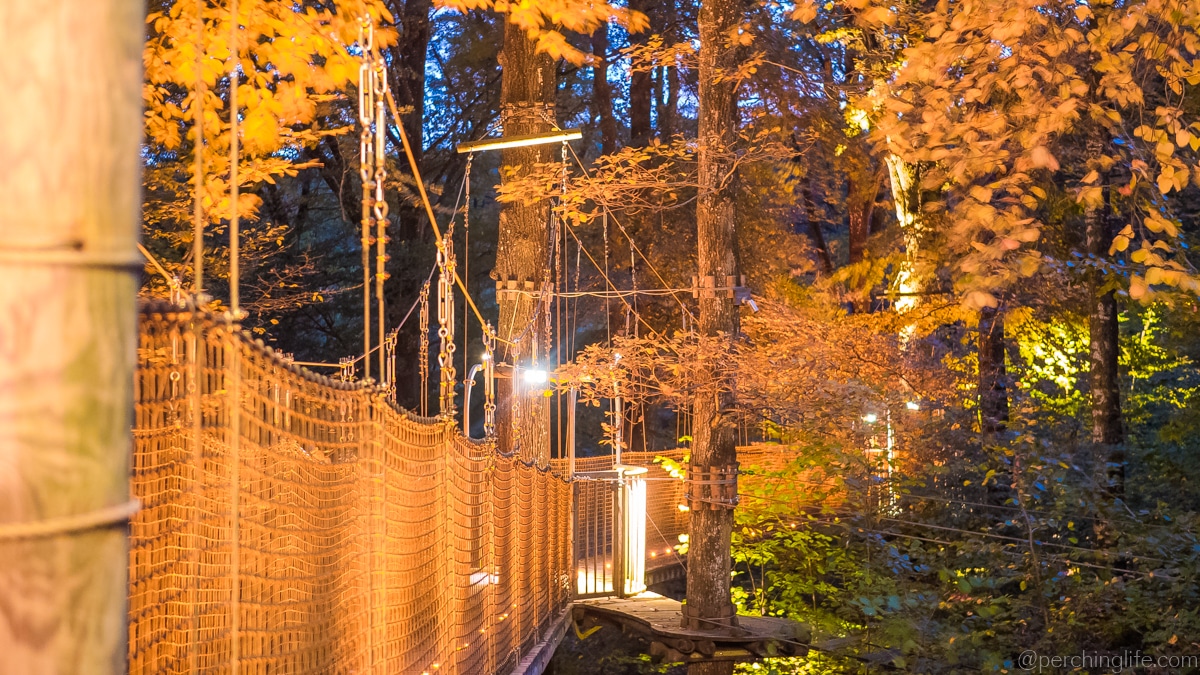 Suspended on the hightest point of the champagne, the Perchingbar is a place atypical where you can enjoy Champagnes of some producers of the mountain of Reims but also some big Champagne houses.
Read Before Booking
DISCLAIMER : 
1Visit and 1 glass of champagne: 21€ 
– Children under 12 years old are not allowed.
– Animals are not allowed.
– festive events, bachelor parties (girls or boys) untimely celebrations diplomas, etc … will be excluded from any public booking. They will, if necessary, be subject to privatization of the premises and accompanied by a clear and transparent communication on the occasion of your reservation. 
Please note that: 
– Proper behavior and dress code are required. The Management reserves the right to refuse access to the establishment to any attitude contravening the rules of the place. In this case a refund will be provided. 
– Due to weather conditions or stormy weather, the Management could decide, for safety issues, to cancel your reservation and eventually close temporary the location.
REOPENING OF THE PERCHING BAR SINCE JUNE 13th 2020
21€ : 1 day access from 12h to 20h + 1 glass of Champagne
Opened from wednesday to sunday (12/20h)
info@perchingbar.com
+ 33 6 07 67 94 42
Forêt de Brise Charrette
51 380 Verzy
FRANCE
15mn from Reims, 45mn from Paris (TGV train)
Exit at Verzenay. Go to Verzy then follow «Arboxygene/Perching Bar» traffic signs.
Click here for different options to get here.